ERP
ERP (Enterprise Resource Planning) is a software industry term for the broad set of activities supported by multi-module application software that helps a manufacturer or any other business to manage the important parts of its business, including product planning, parts purchasing, maintaining inventories, interacting with suppliers, providing customer service, and tracking orders. ERP can also include application modules for the finance and the human resource aspects of a business.
Enterprise Resource Planning (ERP)is a complete set of business applications consisting of several modules integrated in a centralized database, that runs across the organization, enabling you to cut costs; increase revenues across front- and back-office functions; and access current, accurate, and consistent data. In short, Enterprise Resource Planning (ERP) is a combination of the best business management practices and technology integrated with the company's core business processes to achieve overall business objectives.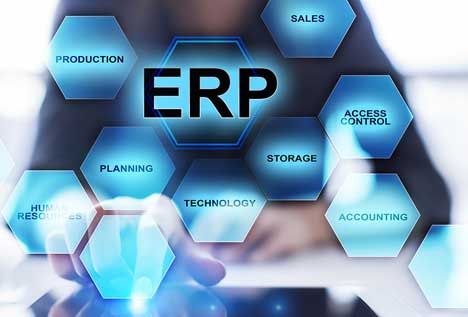 9xsd.com Solutions has experienced professionals in ERP solutions, who have worked on several ERP implementations and are currently helping our clients like Medtronics achieve their goals. We offer the ERP services with the following Tools:.
Oracle Applications
SAP
PeopleSoft
E-Business:
Businesses and consumers rely upon electronic means to both distribute and obtain timely information. The digital world eliminates the boundaries of time and space and allows business to respond faster to market requirements 9xsd.com Solutions e-Business solutions solve the complexities associated with many aspects of e-business.
9xsd.com Solutions e-business solutions enable organizations to reduce time to market, get closer to customers and achieve long-term, profitable growth. We can help you to become web connected by providing solutions like:
Internet strategy/E-Solutions Strategy development
Web enablement of legacy applications
e-Business development
Internet and Intranet solutions
Portal solutions
E-Commerce Applications
We understand what goes into combining business and technology to get the optimal results for your organization. We can help you streamline business processes, create competitive advantage, increase market share, and ensure the alignment of business and technology initiatives.