ADVERTISEMENT & MARKETING
Advertisement & Marketing is one of the most sensible and feasible online marketing methods that has actually promoted online marketing and advertising. Advertisement & Marketing happens between two parties: the merchant and the affiliate. And it is beneficial for both the parties. We will tell you how?
The Concept
In Advertisement & Marketing a product owner or the advertiser (merchant) lists his product on an e-commerce web site (affiliate). In this case, the merchant has to pay the affiliate for promoting its product or web site. The affiliate gives the merchant an ID, which is used for tracking his sales. The merchant pays the affiliate when a visitor goes through links located on the affiliate's web Solutions and makes a transaction on the merchant's web page.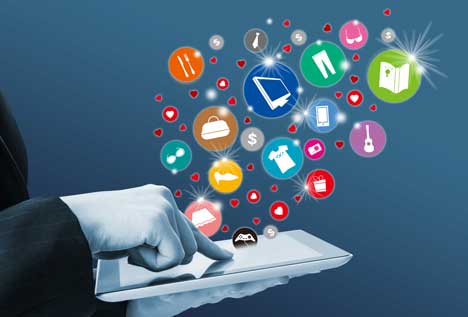 Benefits
Advertisement & Marketing India is mutually beneficial for both the parties. The merchant gets a boost in his sales every time a visitor makes any transaction, whereas the affiliate gets his payment when a transaction is made on the merchant's web site.
The Payment
The ways of payments can differ in Advertisement & Marketing. The affiliate generally gets a commission on every transaction or sale that is made on the merchant's web site. In some cases, the affiliate may also get a fixed monthly amount.
Solutions
Our Multilevel Marketing Software describes the tools to manage and Organize MLM accounts. The System Leverage latest Technology (.Net Framework and SQL Server) and Provide high Level of Data Security and Privacy by utilizing Access right.
Management and Password encryption and Database Security Features.
Key Business Benefits to the System
This software is interactive, reliable and easy to use.
Fully Organized member and administration section.
Facility of exporting all the reports into Microsoft Excel, Word, PDF
Provides authentication through Prepaid Voucher/ E-Pin system/ Credit Card/Gateway
Integration with Smart Cards for Repurchase or Loyalty plan
Integration with SMS Gateways for sending SMS to Clients.
Easy customization available within a short period of time.
Provides Multi user with great sense of security.
Customizable for every Business Plan